Legal Statement and Disclaimer Notice
MH Ross provides this site and related services subject to your compliance with the terms and conditions set forth below. Please read the following information carefully:
Copyright Information
All pages within this Internet site ("Site") are the property of MH Ross and/or its affiliates. No portion of the materials on these pages may be reprinted or republished in any form (including in an electronic format) without the express written permission of MH Ross
Warranty Disclaimer
This site, including any content or information contained within it or any Site-related service, is provided "as is" with no representations or warranties of any kind, either expressed or implied, including, but not limited to, the implied warranties of merchantability, fitness for a particular purpose, and non-infringement. You assume total responsibility and risk for your use of this Site and Site-related services.
MH Ross, its affiliates and its sponsors are neither responsible nor liable for any direct, indirect, incidental, consequential, special, punitive, exemplary or other damages arising out of or relating in any way to the Site, Site-related services and/or content or information contained within the Site. Your sole remedy for dissatisfaction with the Site and/or Site-related services is to stop using the Site and/or those services.
Although MH Ross attempts to ensure the integrity and accuracy of the Site, it makes no guarantees whatsoever as to the correctness or accuracy of the Site. It is possible that the Site could include inaccuracies or errors, and that unauthorized additions, deletions and alterations could be made to the Site by third parties. In the event that an inaccuracy arises, please inform MH Ross so that it can be corrected.
Miscellaneous
This Agreement is entered into in the State of Kansas and shall be governed by and construed in accordance with the laws of the State of Kansas, exclusive of its choice of law rules. Each party to this Agreement submits to the exclusive jurisdiction of the state and federal courts sitting in the County of Johnson in the State of Kansas, and waives any jurisdictional, venue, or inconvenient forum objections to such courts. In any action to enforce this Agreement, the prevailing party will be entitled to costs and attorneys fees. In the event that any of the provisions of this Agreement are held by a court or other tribunal of competent jurisdiction to be unenforceable, such provisions shall be limited or eliminated to the minimum extent necessary so that this Agreement shall otherwise remain in full force and effect.
MH Ross may modify the terms of this Agreement by posting notice of such modification on a page of the Site entitled "Legal Notices" or "Legal Information" (or similar title) before the modification takes place.
The information contained on these web pages is a representation of the insurance plan information as of August 1, 2009. These web pages provide a brief description of the benefits available as stated in the Plan Document and the insured's Purchase Confirmation/Declarations. Since the Plan Document and the Purchase Confirmation/Declarations are complete in detail, the final interpretation of any provision or claim will be governed by the insured's Plan Document and Purchase Confirmation/Declarations.
This website contains highlights of the plans, which include travel insurance coverages underwritten by United States Fire Insurance Company under form series T210 et. al. and TP-401 et. al. The Crum & Forster group of companies is rated A (Excellent) by AM Best 2020. C&F and Crum & Forster are registered trademarks of United States Fire Insurance Company. The plans also contain non-insurance Travel Assistance Services provided by Generali Global Assistance Services. Coverages may vary and not all coverage is available in all jurisdictions. Insurance coverages are subject to the terms, limitations and exclusions in the plan, including an exclusion for pre-existing conditions. In most states, your travel retailer is not a licensed insurance producer/agent, and is not qualified or authorized to answer technical questions about the terms, benefits, exclusions, and conditions of the insurance offered or to evaluate the adequacy of your existing insurance coverage. Your travel retailer may be compensated for the purchase of a plan and may provide general information about the plans offered, including a description of the coverage and price. The purchase of travel insurance is not required in order to purchase any other product or service from your travel retailer. CA DOI toll free number: 800-927-4357. MD Insurance Administration: 800-492-6116 or 410-468-2340. The cost of your plan is for the entire plan, which consists of both insurance and non-insurance components. Individuals looking to obtain additional information regarding the features and pricing of each travel plan component, please contact Trip Mate, 9225 Ward Parkway, Suite 200, Kansas City, MO 64114, 1-833-297-2258, claimssuport@travelclaimsonline.com,CA License # 0805270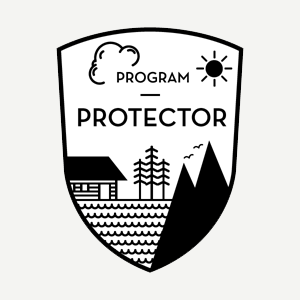 link